Skip to Content
Serving New England's HVAC Needs Since 1980
Commercial Comfort was founded in 1980 in Tewksbury, MA, with the goal of providing specialized commercial HVAC installations and repairs in New Hampshire and surrounding areas, including Lowell, Worcester, and Tewksbury. It's what we do, and it remains our singular focus after all these years to provide outstanding customer service. Every day, our technicians wake in the morning with one goal in mind: to further the Commercial Comfort Service Inc. brand and protect and grow its reputation. We strive to hold to best practices. Our technicians arrive at your location on time and ready to work. They operate safely and utilize industry-standard safety equipment to do the job.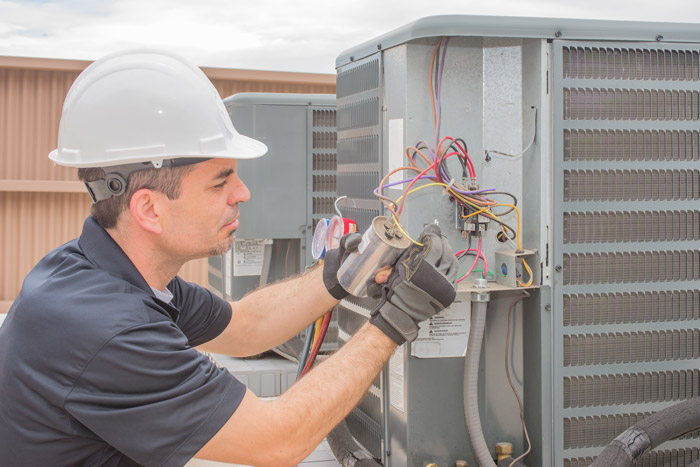 We Are Guided By Three Core Principles
From the beginning, our management team and technicians have focused on three core principles, each of which still guides us today. Our principles are why Massachusetts and New Hampshire commercial clients trust us to keep their retail stores, supermarkets, drug stores, office buildings, server rooms, and industrial sites cool in the summer and warm in the winter. At Commercial Comfort Service Inc., we pledge to:
Sell and install only the finest systems available, including Trane®, Carrier, Liebert® and Lennox®.
Provide industry-leading customer service and repair and replace all brands
Hire only well-trained technicians who are committed to 24/7/365 service
We Work Hard to Protect Our Hard-Won Reputation
In addition to everyday HVAC repairs and replacements, Commercial Comfort Service Inc. provides specialized services that eliminate inefficiencies and repair broken systems in preparation for the spring, summer, fall, and winter months. Once we finish with our services, you can run your business with the peace of mind knowing you'll suffer no loss of revenue due to site shutdowns or lose data as a result of overheated server rooms. Your employees will appreciate a comfortable work environment, which ensures enhanced productivity throughout the year. To learn more, contact our office for an estimate.
Schedule an Appointment for HVAC Service Today